MAXI/GSC detected X-ray birghtening from the Be/X-ray binary pulsar GRO J1008-57 from 2018 January 23 (MJD 58141) ( ATel #11244 ). The onset of this outburst occurred at the orbital phase of 0.90, using the the orbital parameters, T0=54416.65 (MJD) and Porb=249.48 d (Kühnel et al. 2013).
In 2009-2015 season, MAXI/GSC observations showed that the onset phase of the normal outbursts was in a narrow range (0.92-0.93) in orbital phase. However, the last 4 normal outbursts started from the orbital phase of 0.91. The shift of the outburst onset might imply that the geometrical parameters of the circumstellar disc around the Be star have changed.

Folded light curves of outbursts in GRO J1008-57.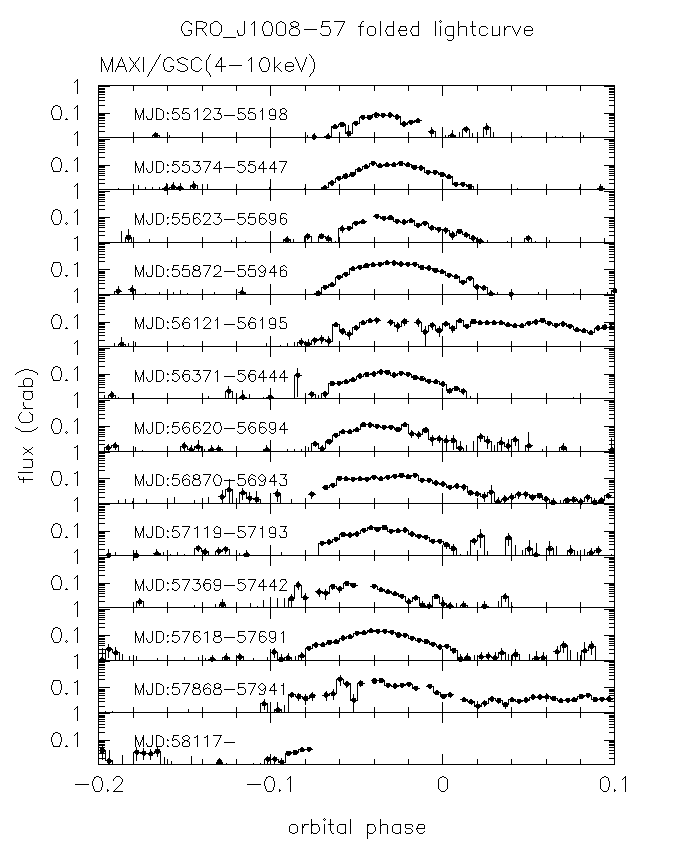 Latest MAXI light curve of GRO J1008-57